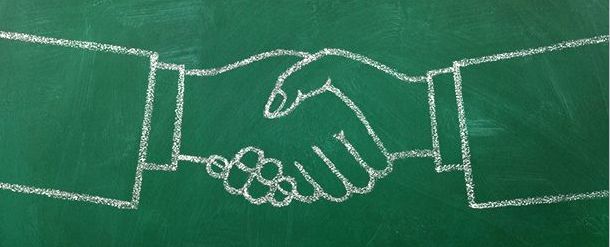 Here's my take on the criteria most people use to pick grant writers:
Experience
You should definitely look for a grant writer who has experience writing grants to the funders you want to pursue. The funding world is fragmented, and each funder has its own culture and set of norms and processes. The best fit is for you to hire a grant writer is intimately familiar with that funder because he/she has applied to them or funders like them previously. This statement is not to say that you shouldn't hire a particular grant writer because he/she doesn't have experience with that funder, but that experience can give them and you some advantage. This statement is particularly true when you are considering a federal proposal.
Credentials
The grant writing and consulting professions have "low barriers to entry" which is a fancy way to say that anyone can say they are a grant writer or consultant. That's why due diligence in necessary on your part. While there are professional associations such as the Grant Professionals Association (GPA) that can provide listings and act as a short cut for the due diligence work, many high-quality grant writers do not belong to them. If you are considering a grant writer who is not a member of GPA, you should consider the sum of the other factors listed here.
Track Record
Most people that call me wish for some assurance that if they invest in a grant writer, they will get the grant. After all, you are looking for a grant writer because your organization needs money. However, I cannot guarantee you funding for your project, and any grant writer that promises you money is running a scam. The likelihood of your organization getting a grant does not rest entirely with the quality of the grant writer's writing. Rather, it is dependent upon a complex combination of things such as the quality of your program, your leadership, your relationship with the funder, the funder's priorities, the other organizations that apply, and which direction the wind blows on the day the funding board makes its decisions.
However, good grant writers know how to pick winners for their clients and so they usually have some measurable track record that provides a limited idea of how successful they are. I say "limited" because judging grant writers based on their success rate is just as narrow of a metric as when funders judge the quality of your organization's work exclusively on numbers served. Frankly, you can get more useful information about the quality of a grant writer's work from their writing samples.
Work Style
Given that writing proposals is sometimes difficult, working with a grant writer should be mutually enjoyable. But do your work styles work well together? And does your grant writer have an established way of working that is in sync with how you and your organization operate? For example, when I started out I found that it was hard for me to work with clients who didn't spend much time answering my email. Now, I usually ask how a client likes to work (email, phone, in person) so that I can tailor my work style to what suits the client.
Value Added
There are grant writers out there who will write anything you ask if you pay them. You will give them all the info you have, they will write it up, and you will turn it in. Depending on how the wind blows the day the funder's board meets, your organization may get the grant. More than likely, it will not.
Professional grant writers are more than writers of grant proposals. To make your proposal the strongest possible, professional grant writers usually need to have expertise in the elements that make strong organizations — board development, governance, program design, evaluation — in addition to a flair for writing clearly and succinctly. We add our expertise in all these other areas because we know it makes a difference in the proposal, and ultimately in your budget.