Successful grant writing is more than message. Tune Ups help you compose a compelling case that connects your goals with funder priorities.
Tune Up Your Grant Writing Skillset
Even though you can save money by doing the grant writing yourself, the process of learning by doing can cost you a lot of time. You may even have a class or previous grants under your belt, but need help specific to your challenges right now, right where you are!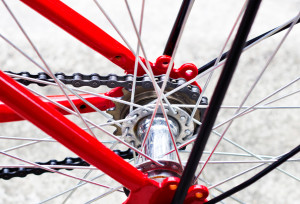 Tune Ups deliver a precision tool kit to hone your skills as a Do-It-Yourself (DIY) grant writer in real time with Kim Tso as your personal coach.
Receive relevant resources and take action exercises that you can complete in an hour or less to get your priority grant writing project into the right gear.
Put Kim's lessons from Fix It and Get Funded to work!  Each week for six weeks, daily Tune Up lessons connect you with Kim's rich, practical expert guidance wherever you are. They offer ready-to-go, re-usable fixes that you can tailor to whatever your business or community goals may be:
Step into funders' shoes to identify and go after good fit opportunities
Craft compelling, data-driven case statements
Avoid common mistakes that keep your proposal from receiving full consideration
Examine past grant applications with fresh eyes to find future dollars
Apply the full power of your organization's talents, results, and relationships
Take stock of factors beyond your proposal that enter the funder's decision process
Whether you are writing your first grant fresh out of the gate or want to refine skills you have grown organically over time, each Tune Up strengthens your grasp of strategies and techniques to use right now. You will develop greater confidence and independence each time you put these grant writing tools to work.
See a Sample
Download a sample lesson from the Tune-Up to see if it is right for you.
Choose the Right Tune Up for Right Now
Each weeks-worth of Tune Ups arrives as short, actionable lessons that can be completed incrementally over the course of six weeks or more quickly at your own pace. Make manageable, measurable progress as you complete Tune Up exercises you can apply to your priority grant writing effort. You should be able to work through each exercise in just thirty minutes to an hour's time.
Customize your Tune Up with the level of independence and self-direction that works best for you. If you are interested in the Case Statement Tune-Up, please use the contact form to receive more information about purchasing it.